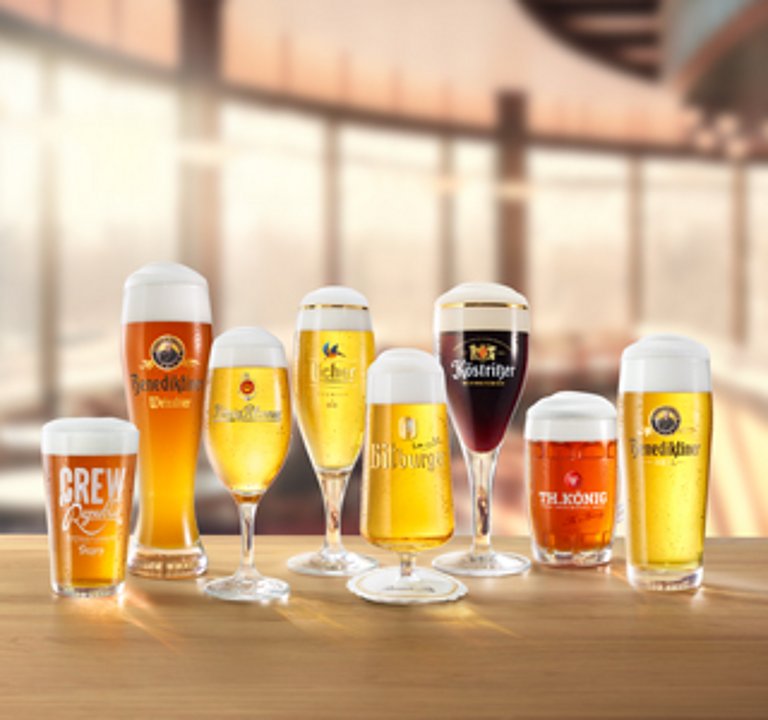 Big Brands Working Together
Bitburger Braugruppe, based in the town of Bitburg in the Eifel region, is a family business from Germany. Now run by its seventh generation of owners, it employs roughly 1,600 staff. Bitburger Braugruppe's revenue totaling €696 million (2020) makes it one of Germany's leading brewery groups. Its products are marketed in more than 80 countries around the world.
1.600 Employees

Family business, 7th generation

Bitburg Germany
Since 2007, the four traditional brands of Bitburger, Köstritzer, König Pilsener and Licher have been united under the umbrella of Bitburger Brewery Group. Together they represent hundreds of years of tradition, knowledge, quality and skill in brewing. In 2014 the group entered into a licensing partnership with Benediktiner Weißbräu GmbH too. This strong combination of national beer brands has helped cement the group's success. Through strong trading partnerships and continually growing exports, the Bitburger Brewery Group has become one of the most important beverage companies in Germany, and holds a leading position in the country's hospitality industry too.
We are at home all around the world!
5 On Continents

80 enjoy in over countries
Always looking to the future
With its courage to make constant change, an outstanding power of innovation and the self-imposed obligation to ensure the highest quality at all levels, the Bitburger Brewery Group pursues the goal of a stable and long-term value growth to secure the company's future and successfully pass the business on to the next generation of the family.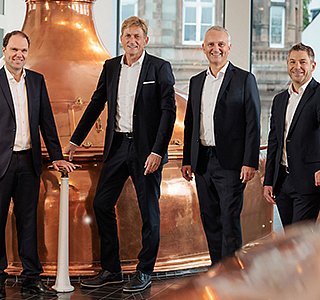 Management Board: Stefan Schmitz (Managing Director of Human Ressources and Legal), Jan Niewodniczanski (Managing Director of Technology and the Environment), Markus Spanier (Managing Director of Financing, IT and Purchasing), Sebastian Holtz (Sales and Marketing)
BITBURGER BRAUGRUPPE MARKETING CODE
As a producer of alcoholic beverages, we have a special responsibility toward our consumers. This is why Bitburger Braugruppe applies a Code of Responsible Product Marketing. It sets a clear framework for all marketing activities and all our employees and contractors must abide by it. By upholding this code, we seek to make an effective contribution to the responsible enjoyment of our products.
* In partnership with distributors Benediktiner Weißbräu GmbH