We're Often Asked, "Is Your Beer Vegan?" - Beer is Vegan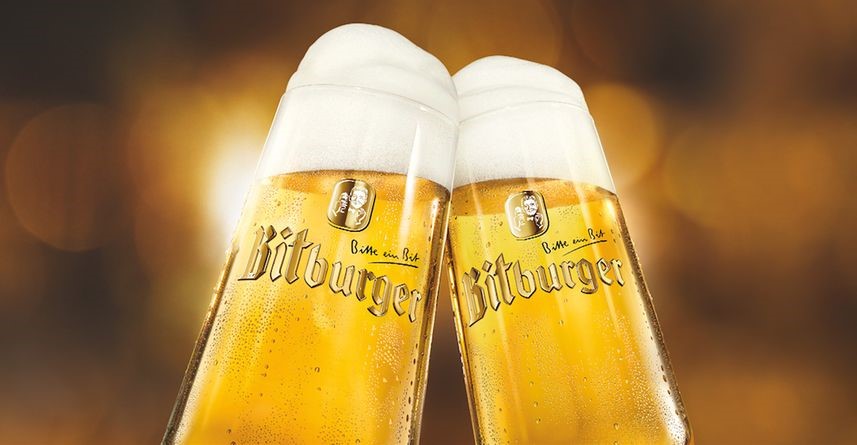 We definitely have some good news for vegetarians: As dictated by the German Beer Purity Law, we brew our regular and non-alcoholic beer solely from water, hops, barley malt, and yeast. The lemonades that we use in our shandies are also suited for a vegetarian (or vegan) lifestyle. Vegans should also note that we do not use any animal products (not even gelatin) during the brewing process. We use the mineral, diatomite, which is made from the silicon dioxide pods of fossilized diatoms, during the filtration process. No animals are involved at this stage of the process.
The Crux: the Labels
We do, however, use adhesives containing casein, which is made from cow milk, to label our bottles. We are repeatedly asked why we don't use an alternative. We assure you that we have tried many of them and are constantly on the lookout for new vegan adhesives. But we also have high and clearly-defined demands on quality, which have not yet been met by any of the alternatives. Whether you, as a vegan, drink Bitburger or not is wholly your decision. We can only provide the facts. If casein is a deterrent for you, yet you do not want to abstain from Bitburger completely, a freshly-tapped Bitburger is a safe choice. Or you might consider choosing one of our various canned Bitburger and Bitburger 0.0% beer varieties.
Healthy Liquid Vitamins
Speaking of Bitburger 0.0%: Vegetarians and vegans might be interested to learn that our non-alcoholic beer is not "only" isotonic but also rich in vitamins (vitamins B6, B9, B12) - and contain 0.0% alcohol. That is good to know since many vitamins are only or mostly found in animal products. In order to take in those vitamins from natural plants requires a lot of effort and knowledge about the topic; in particular, when it comes to vitamin B12. People who are physically active require higher doses of vitamin B12 (and other vitamins) since it contributes to numerous processes in the body, such as regulating metabolism, cell division or immune system.
Just 330ml of Bitburger 0.0% non-alcoholic pilsner contains 28% of the RDA for vitamin B12 of adults, 17% for vitamin B6, and as much as 88% for vitamin B9 (folic acid). Due to its isotonic properties, Bitburger's 0.0% is also the ideal beverage after a game or practice. It contains valuable nutrients to help the body regenerate - whether you're a flexitarian, vegetarian, vegan, or omnivore.
* In partnership with distributors Benediktiner Weißbräu GmbH