Region Joins in Bitburger's Celebration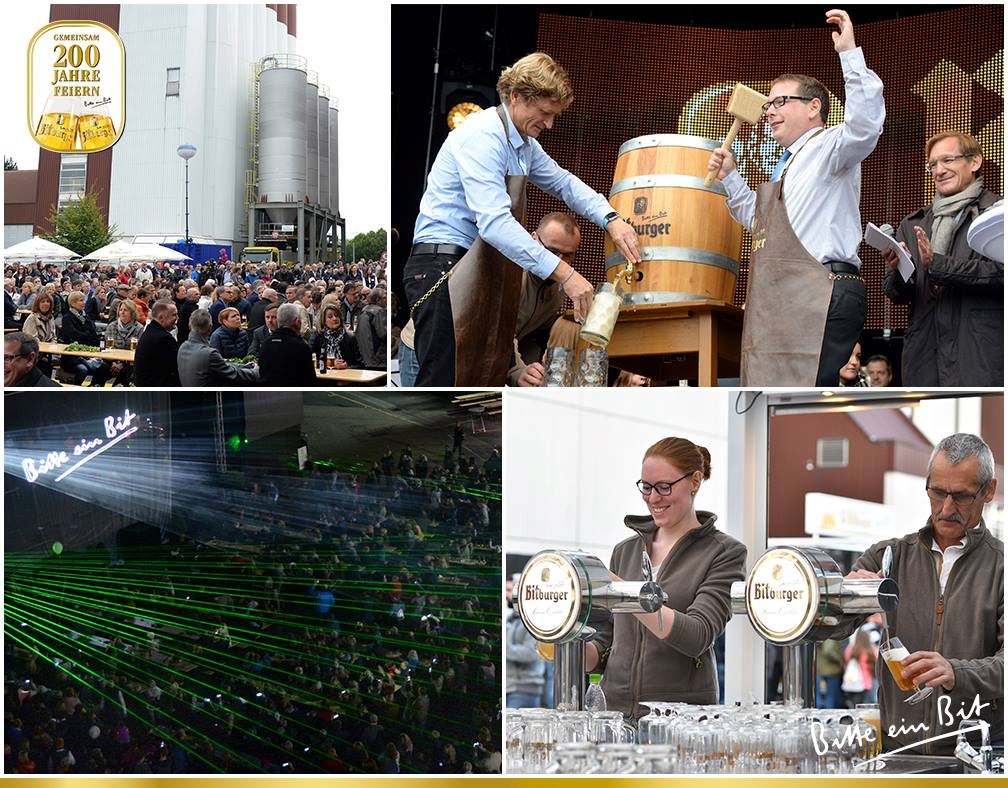 On the occasion of the brewery's 200th anniversary, Bitburger had invited the entire region to its big celebration, which it hosted under the motto "Celebrating 200 years together," on its southern premises in Bitburg on Sunday, September 17. In addition to a wide variety of performances and food and beverages, Bitburger offered tours of the brewery, which included interesting insights into the brewing and bottling processes. More than 16,000 visitors from all over the region helped to make it a special day.
The family event began at 11 AM with the tapping of the keg on the main stage. Bitburger's management opened the festivities along with members of the government and administration department. The opening was followed by a kaleidoscope of events. Various music clubs, bands, and DJs performed on four stages. At 8:30 PM, the festivities ended with a laser show that created a special atmosphere on the brewery's premises. Furthermore, Bitburger sold all beverages at anniversary prices at the fest, and has donated its proceeds to charitable causes.
* In partnership with distributors Benediktiner Weißbräu GmbH