2017 Bitburger Seal Hops Harvest a Success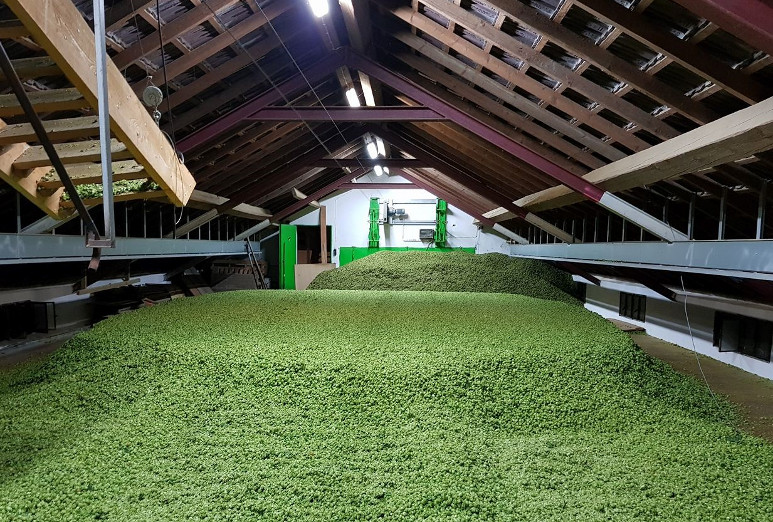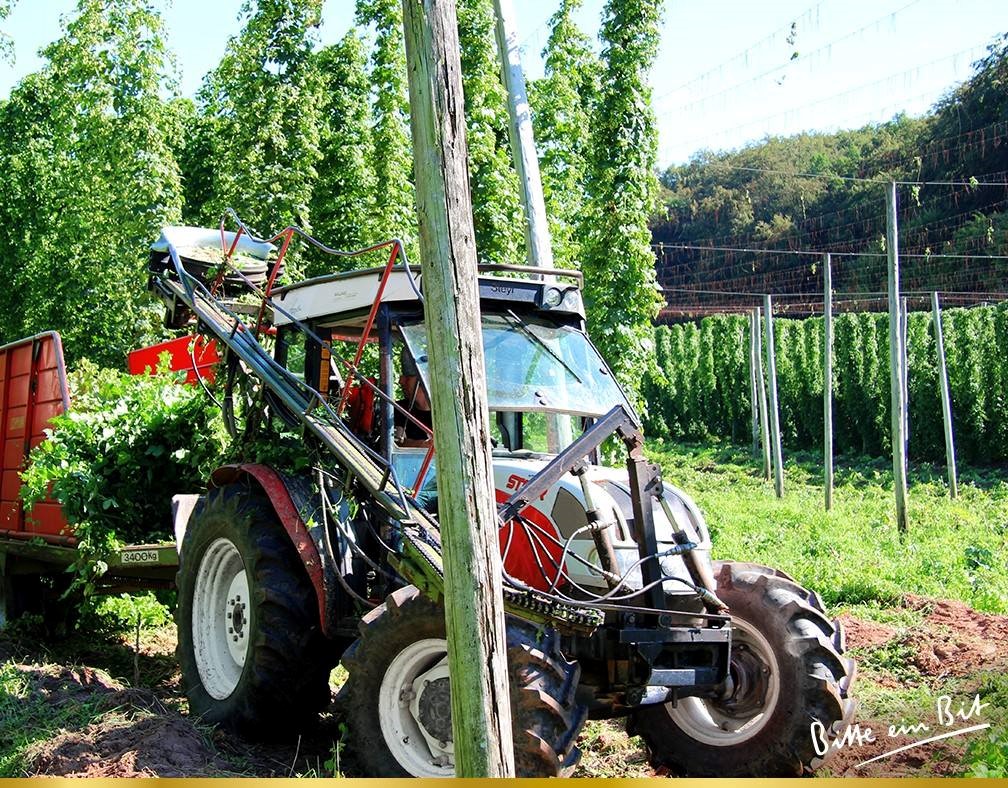 For the Dick family (https://www.facebook.com/derhopfenbauer/) and its team, day starts at 5:30 AM. With the help of the harvesting machine, they tear down the approximately 8-meter tall hop tendrils and load them onto the trailer. Back at the farm, the hop picker machine separates the hop cones from the branches and transports them to the kiln floor. At this time, the hops still has a degree of moisture of 70%. It is therefore dried at temperatures ranging between 60 and 62° Celsius until the degree of moisture drops to ten percent, which allows for better storage or processing.
Signed and Sealed
After six hours of drying and a further four to five days in storage, the hops is dry and ready for bagging. It does not become the Bitburger seal hops until a seal master has inspected and applied the seal, however. The seal assures the hops farmer and the brewery that each sealed bag contains only the best quality hops and has not been tampered with by a third party, for example by mixing it with other hops.
* In partnership with distributors Benediktiner Weißbräu GmbH