Bitburger Celebrated 200th Anniversary: Free Beer from the Beer Fountain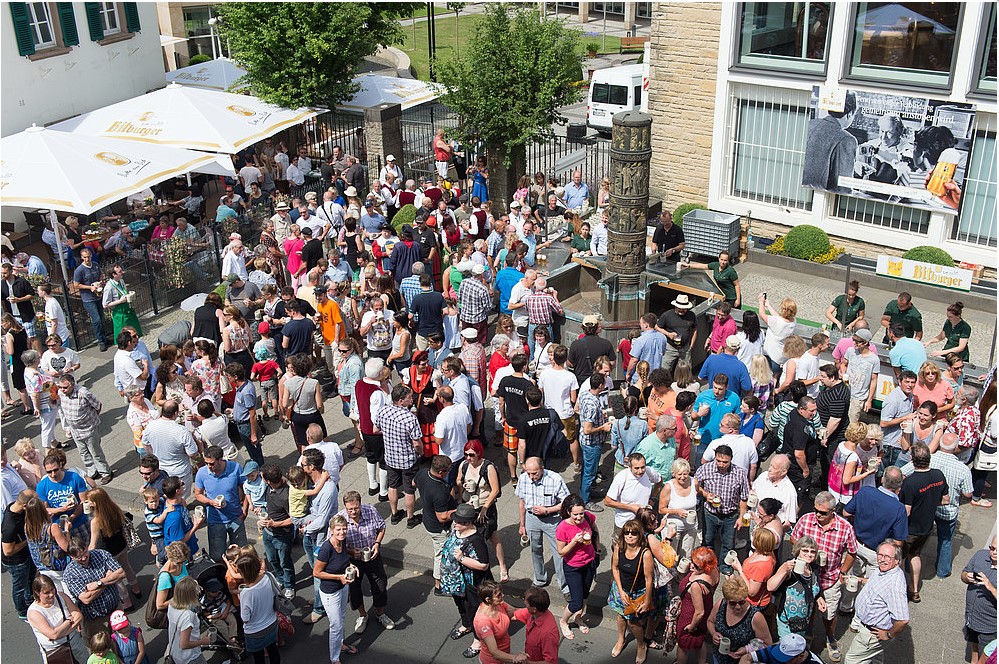 In line with its motto, "Celebrating 200 years together," the Bitburger brewery invited the entire region some week ago to join it for an anniversary beer brunch with free beer from the beer fountain. The celebration, which was held during the European Folklore-Festival, began at 11 AM. Here, Jan Niewodniczanski, Technical and Environmental Managing Director and representing the family's seventh generation, joined by the Minister-President of Rhineland-Palatinate, Malu Dreyer, and Bitburg's mayor, Joachim Kandels, welcomed the guests.

The beer on tap was be Bitburger 1817 Jubiläumsbier, the brewery's anniversary pilsner. Guests at the festival were able to drink from a stoneware beer mug, featuring a special motif, for a deposit.

The celebration also featured another highlight: starting at 12:15 PM, the three "Bitburgers;" Jan Niewodniczanski, Theo Scholtes and Gerd Müller; got baptized to become "real Bitburger boys" within the scope of an exceptional "Gäßestrepper-Taufe," a local ritual that uses specially concocted "holy water."
* In partnership with distributors Benediktiner Weißbräu GmbH