From Brewer to Hops Grower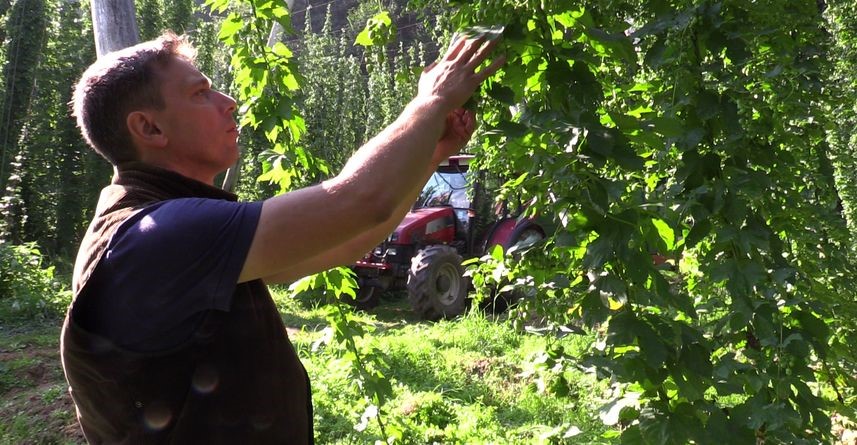 Beer and hops - you can't have the one without the other, as everyone with a sense of taste knows. For one Eifel native from Holsthum, hops is not just an ingredient for beer, but his raison d'être. Introducing: Andreas Dick, hops farmer, and his family. Every day, the family works to ensure that the small sprouts grow into the quality umbels that make up Bitburger's seal hops.
A profession born of passion or just taking over the family business? "A farm with flair"Bitburger beer and the Dick farm in Holsthum - a perfect working partnership. There is a reason for that, says Andreas Dick. "We are a farm with flair. Ultra-modern businesses are not always the best." What does he mean? The hops farmer explains that his family is still very hands-on. "When something breaks, we repair it ourselves. Of course, we endeavor to make some advances every year and aim to continue to improve our technology in the future. We are passionate about the quality of our hops. We don't enjoy a special status and have to subject ourselves to the "Probung" (the Rhineland-Palatinate's state quality inspection for hops) just like everyone else. And there, all that counts is the quality of the hops."
* In partnership with distributors Benediktiner Weißbräu GmbH