Bitburger Radler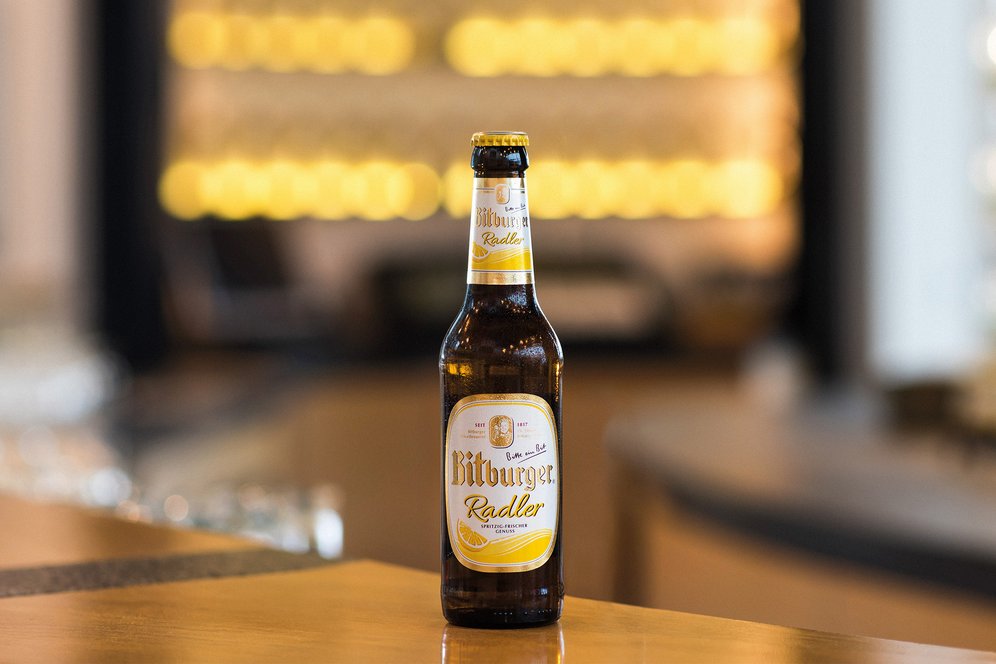 While it's hard to picture a world without them today, back then no one would have imagined the successful, and permanent, trend that the beverages, which were created practically by chance, would someday enjoy. As the story goes, it all began on a warm summer's day in 1922. A Bavarian innkeeper was running out of beer due to the numerous cyclists who stopped in at his beer garden. On the spur of the moment, he decided to stretch his beer by adding sparkling lemonade. His guests loved it, and so the Radler was born.
The combination of Bitburger Premium Pils and sparkling lemonade without artificial additives is the recipe to the unparalleled effervescently fresh and not-too-sweet taste of our Bitburger Radler.
The Bitburger Radler is refreshing and a thirst-quenching alternative to a pilsner when it's warm. Give it a taste and see for yourself!
---
Beer type: Beer mix made from 50% Bitburger Premium Pils and 50% sparkling lemonade without artificial additives
Color: A sparkling light yellow color with a light, fine-pored, white head of foam
Taste: A distinctly fruity citrus flavor with a notable hint of hops that is enjoyably bitter and refreshing
International Bittering Units: 17
Original wort: 9,5
Alcohol content: 2,5%
* In partnership with distributors Benediktiner Weißbräu GmbH