Bitburger Facebook goes international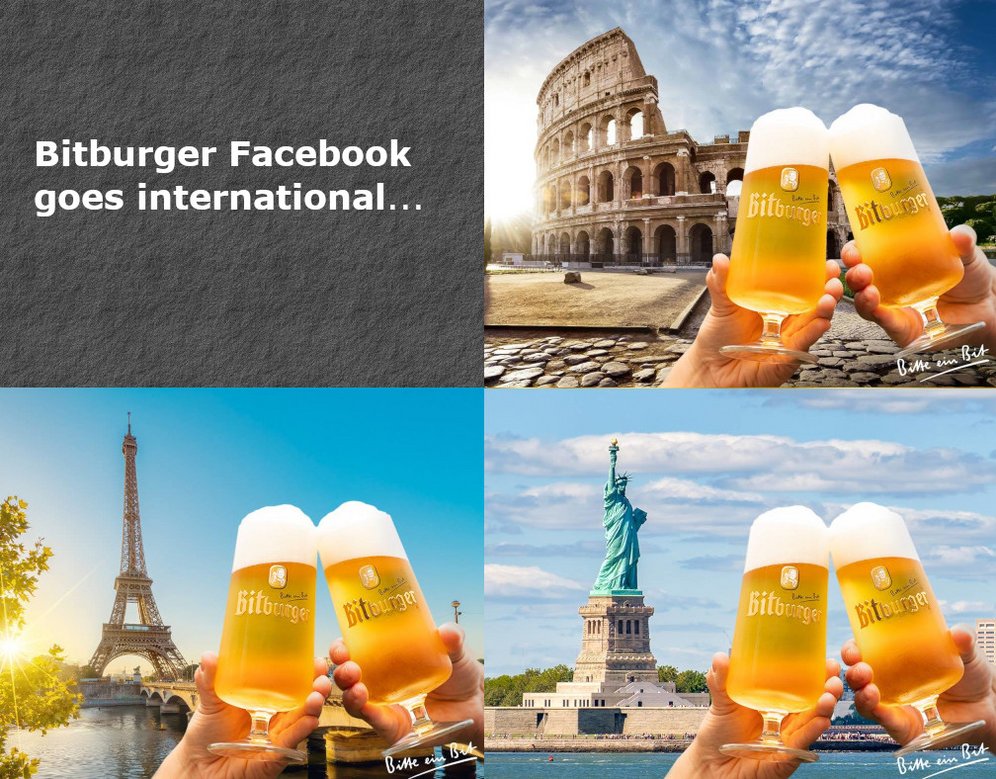 In more than 50,000 bars and restaurants all over the world, people use the most famous slogan of the German beer industry "Bitte ein Bit" to order our popular hops-flavored Bitburger Premium Pils, the draft beer brand No.1 in Germany. Due to our steadily growing export activities in more than 70 countries on 5 continents, it is particularly important for us as an international company to also improve and expand our service.
Therefore, we will start with three new Bitburger Facebook pages in the respective national language. On our Bitburger pages for the USA, France and Italy, the users learn everything about our brewery first-hand. Information about our quality management or our raw materials can be discovered here as well as current news and entertainment from the Bitburger world. Visitors to the site can expect unique and exciting infotainment in French, Italian or English.
We look forward to your visit to our new Facebook pages and hope you enjoy exploring – "Bitte ein Bit"!
Nous attendons avec impatience votre visite sur nos nouvelles pages Facebook et espérons que vous apprécierez cette découverte – Bitte ein Bit !
Vi invitiamo a visitare la nostra nuova pagina Facebook e via auguriamo buon divertimento con "Bitte ein Bit"!
* In partnership with distributors Benediktiner Weißbräu GmbH