The underrated Element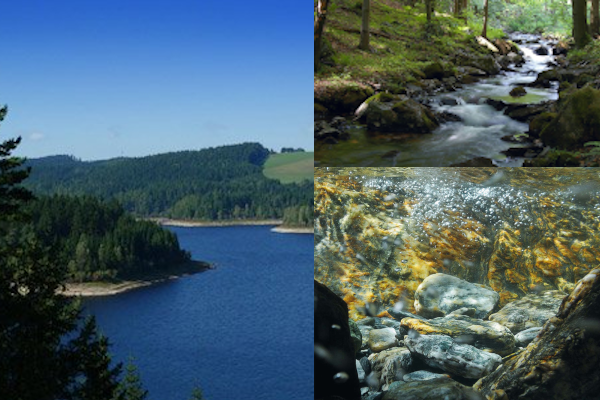 Also the Bitburger Brewery Group takes great care to achieve the highest level of quality for their water. The respective breweries source their water from local springs, which is no coincidence. Back in the day being close to a reliable resource ensured product quality.
In case of two breweries, König Pilsener and Wernesgrüner, their water sources are under 50 km/31 miles from the location site. The former draws its mineral-bearing water from the biggest nature park in the state – Hohe Mark. Also Wernesgrüner obtains its crystal clear water from a nature park. It is a very popular hiking area that borders the Czech Republic – the Erzgebirge. Bitburger's water originates likewise from a popular hiking area, the Eifel. The water is drawn by 300 meter/1.8 miles deep wells from in between 13.000 year old rock layers, which act as a natural filter system. Just as in Bitburg the Licher Private Brewery has wells on the property. These are not quite as deep with, 70 meter/76 yards. The oldest brewery, Köstritzer, gains its soft water from the surrounding Eleonorental, which is named after a countess of the 18th century.
All wells contain fresh, pure water, which is additionally checked, e.g. on its ph level or purity, to ensure it has the perfect condition to brew the tasty beers of the Braugruppe.
* In partnership with distributors Benediktiner Weißbräu GmbH