Bitburger's brewer comes to Russia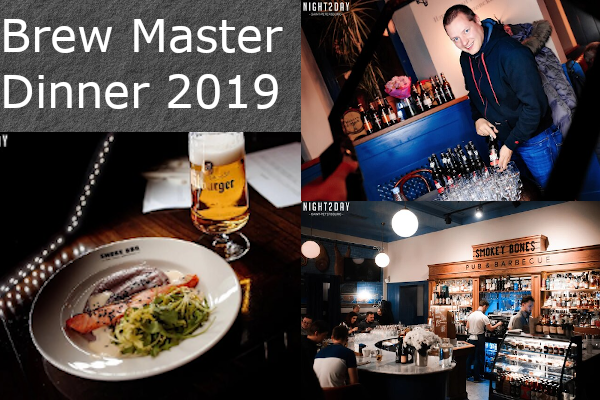 On the 20th November the "Prazacka Bar" in Moscow hosted the event in their venerable halls adding a traditional atmosphere. A day later "Smokey Bones" in St. Petersburg opened their doors for us and showcased their en vogue cuisine.
Dr. Stefan Hanke, Bitburger's master brewer, lead through the evening explaining the special characters and flavours of our beers. Apart from the classic pilsner, other beer types from our portfolio, such as Kellerbier or Weissbier, were sampled. Seven different beer styles from the Bitburger brand portfolio (including Bitburger, Benediktiner, Köstritzer and Craftwerk) have been part of the Brew Master Dinner and were paired with congenial delicious dishes prepared by the Chefs . The intimate event offered the chance to introduce some of our best beers to our Russian partners and consumers, like our Bitburger Premium Pils and our brand-new Bitburger Kellerbier, which is an amber-coloured unfiltered lager" said Dr. Stefan Hanke. A "special guest" was the Köstritzer Pale Ale, which convinced with its bold body and tart citrus note.
With a special thanks to our Russian partner "Super Beer", the culinary and beer filled tasting generated a very positive response from participants throughout and brought the high brewing art of the Bitburger Braugruppe into the heart of Russia.
* In partnership with distributors Benediktiner Weißbräu GmbH