A Turbulent Harvest for Our Bitburger Siegelhopfen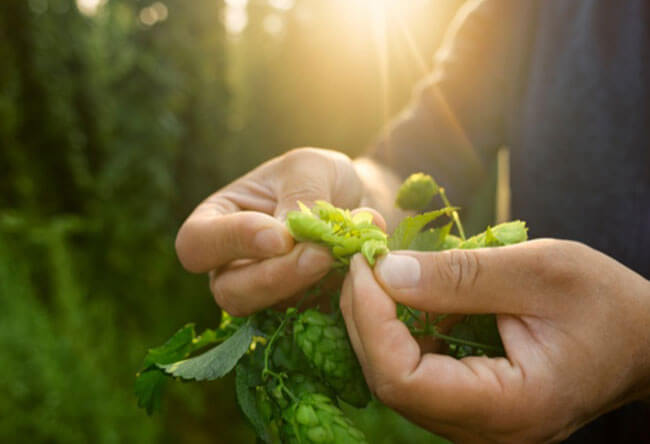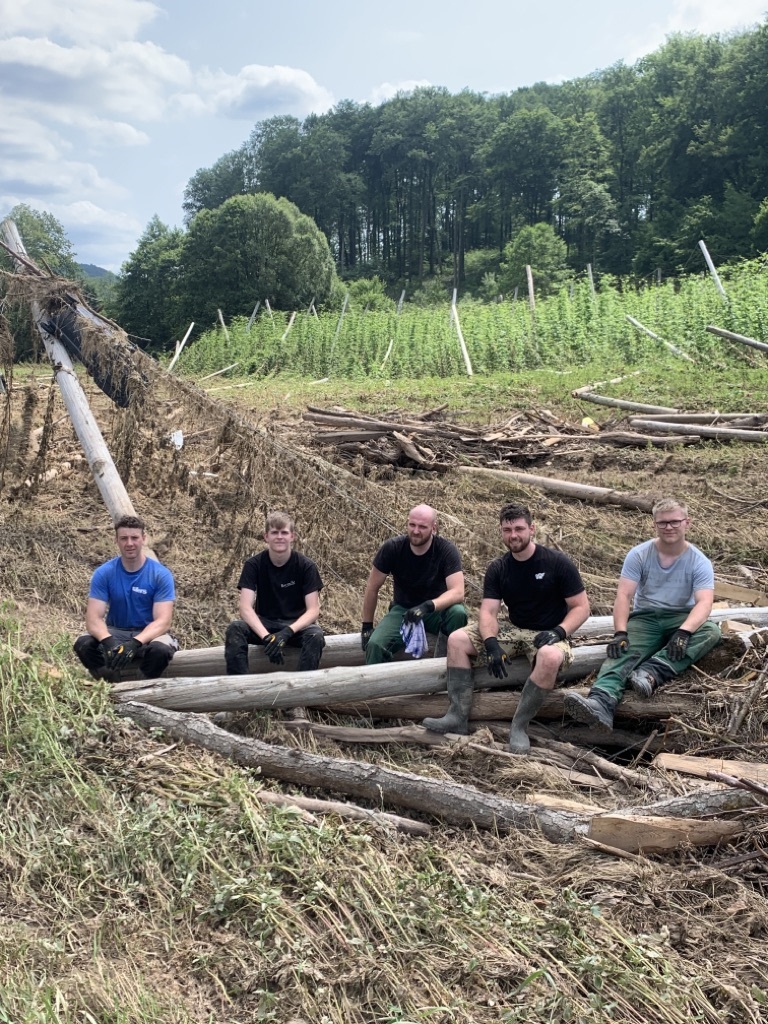 Our Bitburger Siegelhopfen is a unique seal hops blend that is not only highly popular in Germany, but is appreciated by beer fans and beer lovers across the globe. As we know, hops is the soul of beer, but there are actually only a few regions worldwide where the best hops can be successfully grown – and one of these happens to be in Holsthum near Bitburg in the South Eifel nature park. That's where Andreas Dick, our hops farmer, also harvests the hops for our famous Siegelhopfen beer.
Global warming and climate change are very real challenges for our planet and civilization – and this year both the beer industry and brewers were struck by the effects of extreme weather conditions in Germany. With the tragic widespread flooding in the Eifel region in July, a ruined harvest for Andreas Dick was a very real threat and we almost would not have had any hops to brew our Siegelhopfen next year!
To make matters worse, the ongoing pandemic meant that many of our faithful annual workers from far and wide could not come to help harvest the hops as usual. But thankfully, the fates were on our side and our story has a happy ending: we did have a harvest in 2021 – an unforgettable one in fact! – with great numbers of helpers coming from Bitburg and the local area to join forces in a tremendous team effort. Some of our Bitburger Brewery apprentices also chipped in! After a challenging year, our beautiful Eifel region is now slowly being rebuilt and protection measures put in place, and we're looking ahead into the future together with a positive spirit.
So although we experienced a real natural catastrophe, the majority of our seal hops could be saved and harvested – even better, we still have enough stocks from previous years, so absolutely no shortages are to be expected.
Touched by this story? Then meet our hops farmer Andreas Dick and read about how passion, expertise, and care are the key ingredients that dictate his life's work: Hops Farmer, Brewer, and Sommelier.
Discover more about our Siegelhopfen beer in a short film on Bitburger's Hops Guarantee.
A sales tip: why don't you share this film with your customers and business partners? Your sales and marketing contact partner will gladly advise you. The film is available in German with subtitles in English, French, Italian, and Mandarin.
Help spread the Bitburger joy across your network!
* In partnership with distributors Benediktiner Weißbräu GmbH