It's All about the Six-Pack!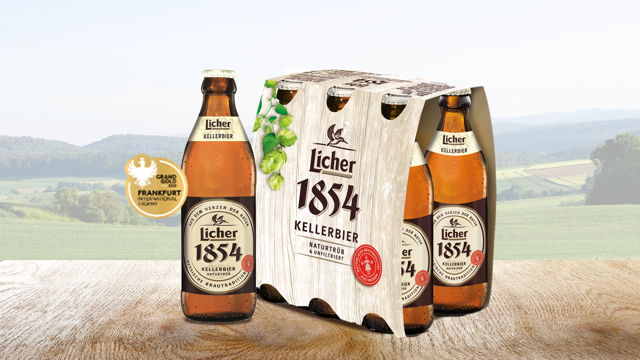 Licher 1854 packaging sports a fresh, new look! The conventional eight-pack carton has made way for a more appealing six-pack version. What's more, the beer now comes in a sleek Euro bottle instead of the "stubby" Steinie bottle. Sabine Kalenborn, Head of Sales for Southwest Europe, is a fan of the new packaging that befits the "cellar beer" style of Licher 1854: "We are convinced that the smaller packaging and the new 0.33-liter Euro bottle will enable us to respond even better to the needs of our customers. In fact, the initial feedback from the market has been very positive."
Has this new packaging caught your eye too? If you're interested in marketing Licher 1854 locally in new countries or want to better understand the terms and conditions, get in touch with your local brewery representative.
* In partnership with distributors Benediktiner Weißbräu GmbH