Köstritzer Brewery Fest 2022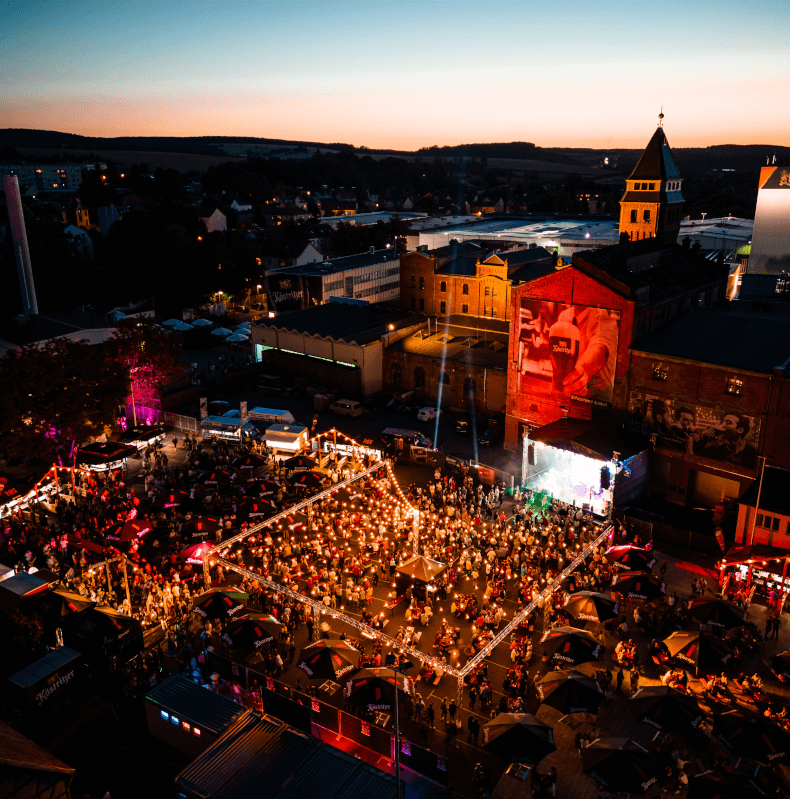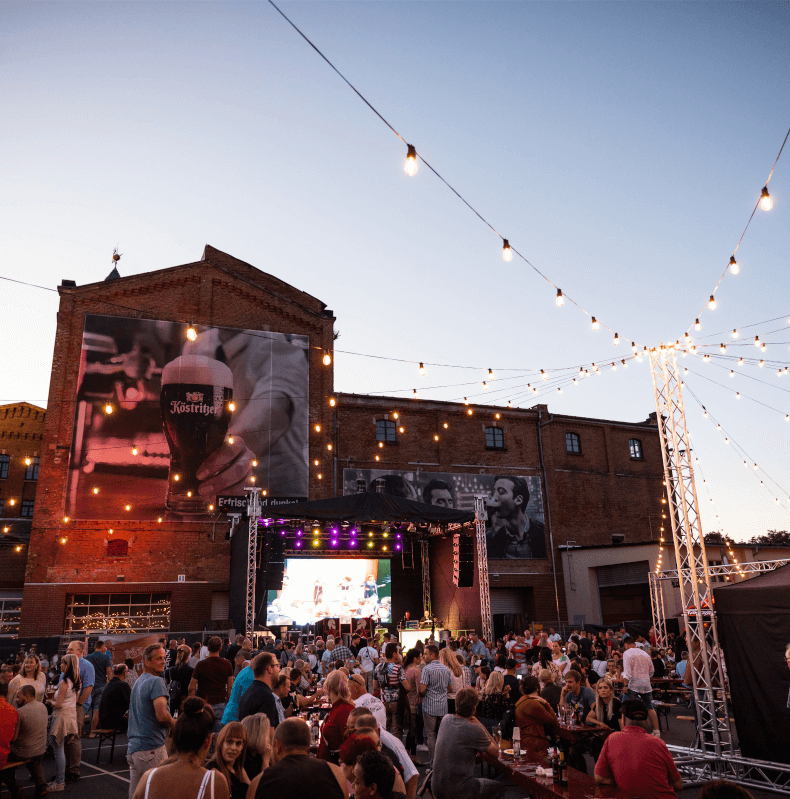 After a multiple-year break, the popular Köstritzer Brewery Fest finally took place again this summer – and things couldn't have been topped. Blessed by fantastic weather, around 16,000 visitors flocked to Bad Köstritz, East Thuringia, on the weekend of July 2–3 to celebrate at the atmospheric site of one of Germany's oldest breweries. Saturday was a party day with live music galore: at the main stage, Köstritzer Fresh Talent Baba Blakes provided feel-good pop much to the appeal of a party-hungry audience. As the night got longer, the festival area transformed into a pumping dance floor. The Club Zone also heated up with groovy DJ sets sending great musical vibes all around.
Sunday, in turn, was an action-packed family day with plenty of attractions – kicked off by the traditional tapping of the beer keg by Köstritzer management and Bad Köstritz mayor, there was live music, a beer garden, catering and street food, kids' events, regional soccer club presentations, brewery tours, and beer tastings of the complete range of Köstritzer beers accompanied by a beer sommelier. Staying true to local culinary tradition, visitors also enjoyed regional BBQ specialties and Thuringian dumplings with roulade and red cabbage – washed down by one (or more) thirst-quenching Köstritzer beers! A good thing there were also free bus shuttles to and from Gera and Eisenberg on both days.
As if all that weren't enough, Köstritzer had even brewed a special beer just for the event – available exclusively on brewery premises. The light, fruity, and naturally cloudy beer sold like hot cakes! All in all, it's safe to say that the Köstritzer Brewery Fest 2022 was a resounding success and a beer- and fun-filled highlight for the local region. Click here to check out pictures from the memorable event! Want to know more about Köstritzer Schwarzbier, the market leader in bottom-fermented black beer in Germany? Then click here to find out more
* In partnership with distributors Benediktiner Weißbräu GmbH