The Saying Goes "Bitte ein Bit!" – How About Trying It Unfiltered?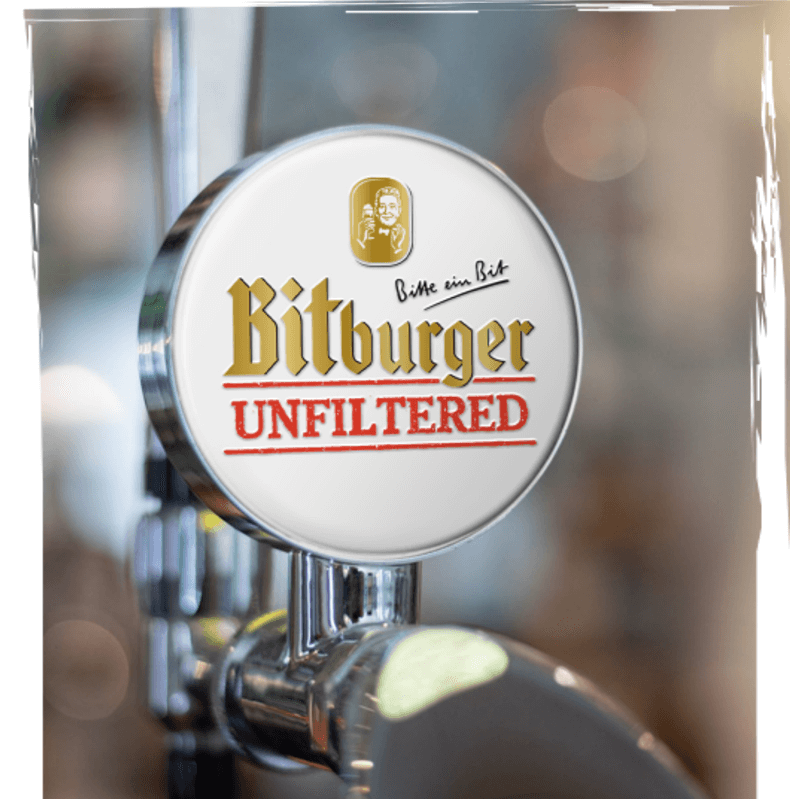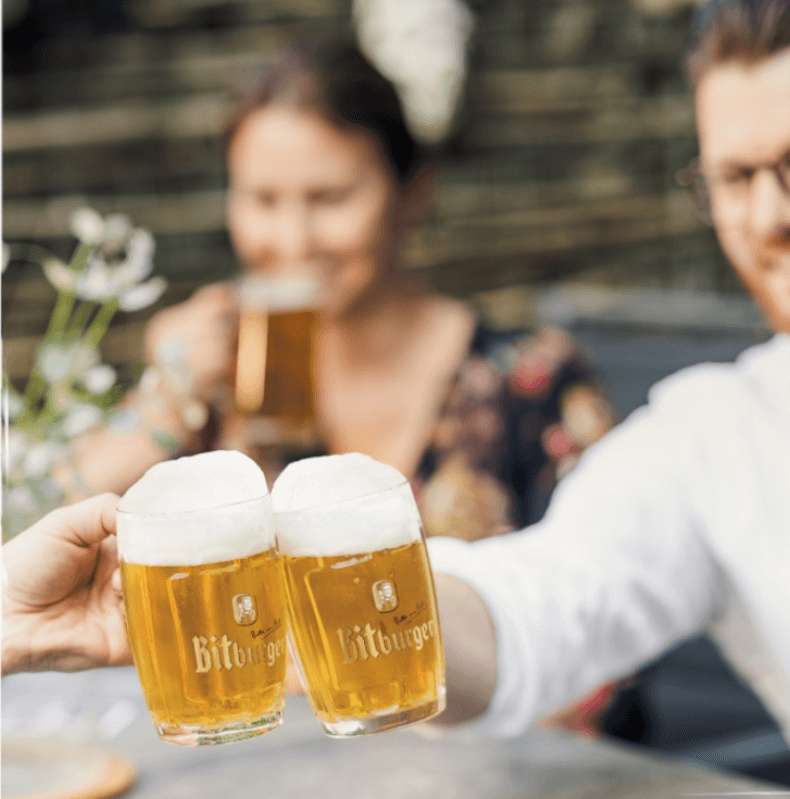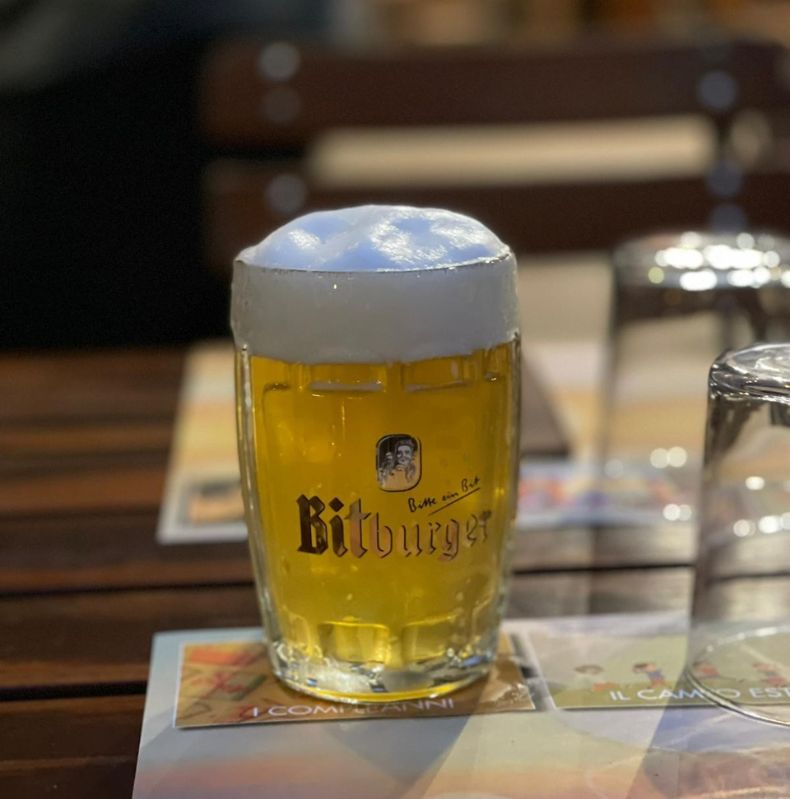 Catering to the popular trend in natural, unfiltered beer – which is taking beer lovers worldwide by storm – our new and unfiltered Premium Pils features a beautiful gold color, is naturally cloudy, and has a long-lasting, fine-pored head of white foam. This beer is already enjoying immense popularity in Italy, and it's no wonder. The taste sensation is fantastic: a clean, delicate, fruity bouquet of honey, ripe grains, white bread, and fragrant mountain herbs. This original beer specialty is smooth on the palate with a touch of malty sweetness – perfected by the quintessential Bitburger note of hops to give it a crisp, fresh, yet subtle taste.
Of course, Bitburger Unfiltered is brewed according to the superior quality standards of Bitburger Premium Pils – with our world-renowned Bitburger Siegelhopfen and pure spring water – but we also use our own natural yeast for this innovative creation, which stays in the beer to give it its naturally cloudy color and unique malty sweetness.
Bitburger Unfiltered is available in 30-liter kegs to serve freshly tapped at selected venues. Help spread the word to promote a new and highly drinkable Bitburger taste sensation!
* In partnership with distributors Benediktiner Weißbräu GmbH