König Pilsener at the Multivan Kitesurf Masters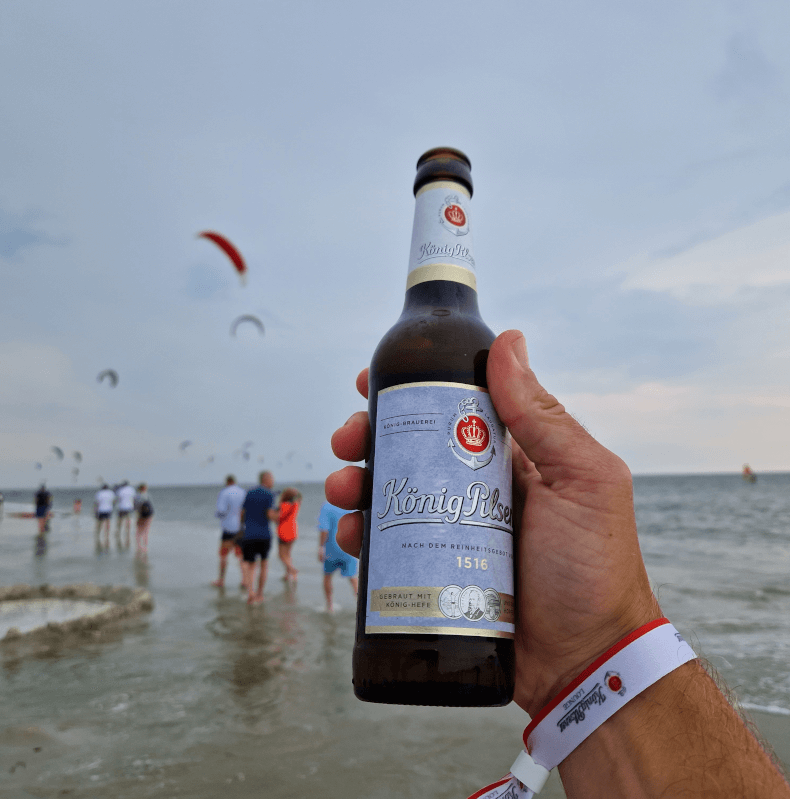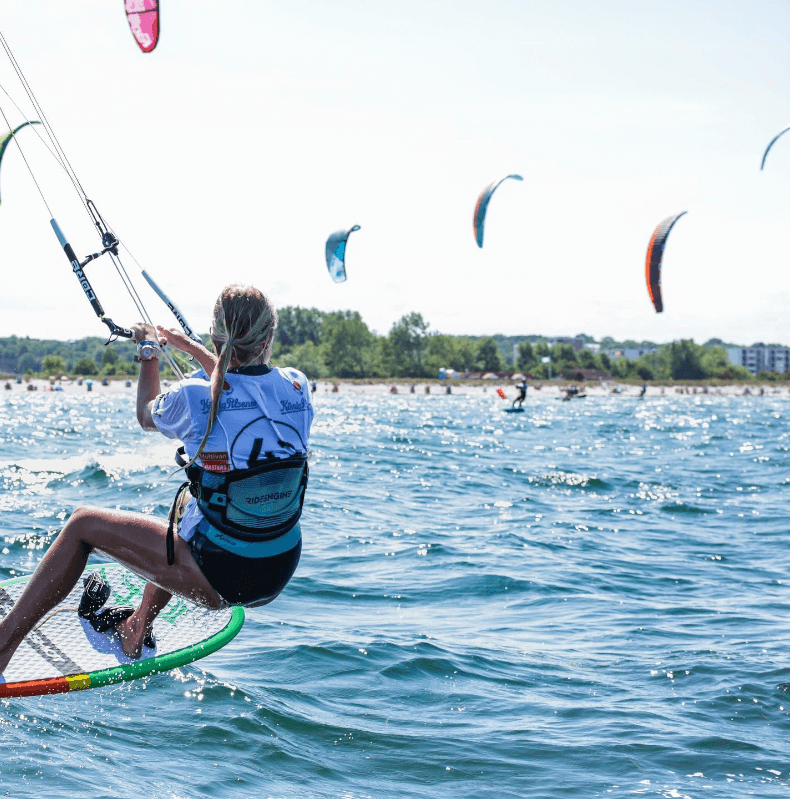 König Pilsener enjoyed being a major sponsor at the Multivan Kitesurf Masters that took place in St. Peter-Ording in northern Germany from August 17 to 21 this year. The Brand has long been a supporter of water-sports events and kitesurfing in particular, as the refreshing beer with an authentic heart is popular among the free-spirited sports-loving crowd and helps to promote an active lifestyle. This mega event in St. Peter-Ording, set in the unique natural landscape of the Wadden Sea national park, was no exception. The scenery was exceptional: long sandy beaches as far as the eye could see, picturesque wooden beach huts on stilts, endless salt marshes, and colorful surfers' kites dotting the clear, blue skies. A beautiful wind-swept sight to take accompanied by amazing weather.
Coinciding with the international kitesurfing event, we also hosted an on-site client incentive event with partners from the UK and US. The purpose of this incentive was to experience König Pilsener right there where it feels at home, at the biggest kitesurfing event in the world. A highlight was attending the Kitesurf Masters in the König Pilsener Lounge, where we had the best spots right in the midst of the action for soaking up the beach vibes and taking in the kitesurfing competitions with an authentic König Pilsener Brand Experience.
Be Part of the refreshing world of König Pilsener - find out more here
* In partnership with distributors Benediktiner Weißbräu GmbH