Customized Brand Support for All Your Promotional Needs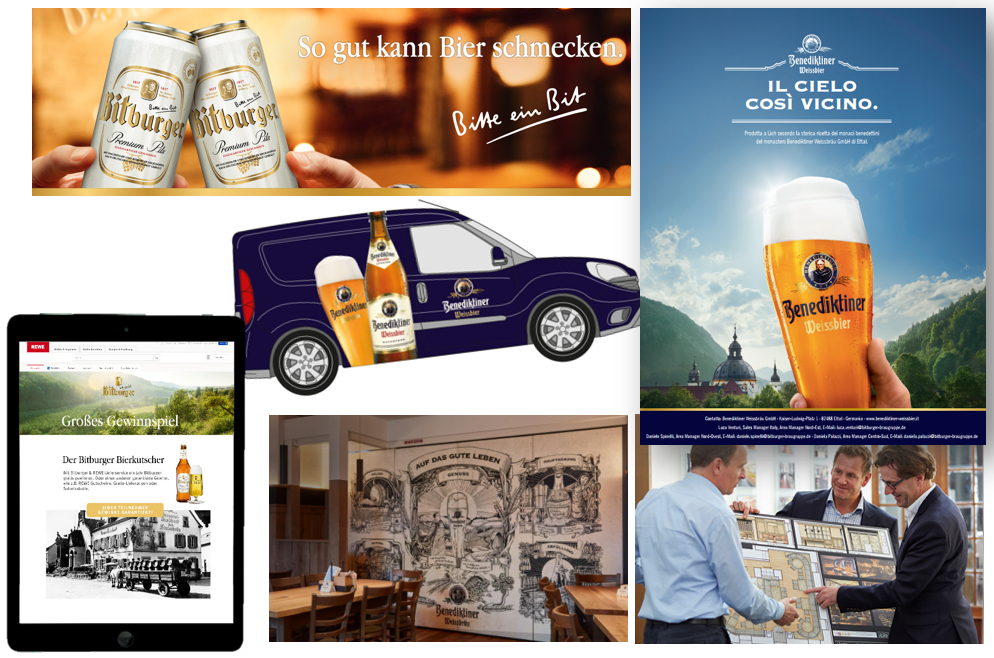 Need a bit of authentic Brand inspiration so your advertising efforts can make a real impact out there in the competitive world of beverage marketing? Let us help you optimize your promotions and take them to a more professional level! Whether you need a professional new brand presence digital or offline, some cool branding for a fleet of trucks, or a customized seasonal marketing campaign, our sales and marketing experts and your internal/external sales contact are there to help! Get in touch for more information and sound them out.
Of course, the Bitburger Brewery Group's media database is always a great starting point when you start preparing your work, as it gives you access to a wide range of image and branding material relating to our many brands and products: Media Database – Bitburger International (bitburger-international.com). Simply filter what you need, search, find, and use. Voilà, it's that easy!
But sometimes you just need more and that's where our professional Marketing Toolbox comes in – browse it to find out how Bitburger can support you in presenting our premium brands at the POC and POS … in the light they deserve. The Toolbox has lots of customized material to choose from – from classic print and digital advertisements, PR support, POS and POC branding, e-commerce, social media, truck brandings, trade fairs, best-practice features, etc. – the list is endless. Just reach out to your internal or external sales contact for more information on how to implement our effective Marketing Toolbox in your specific B2B or B2C scenario!
* In partnership with distributors Benediktiner Weißbräu GmbH