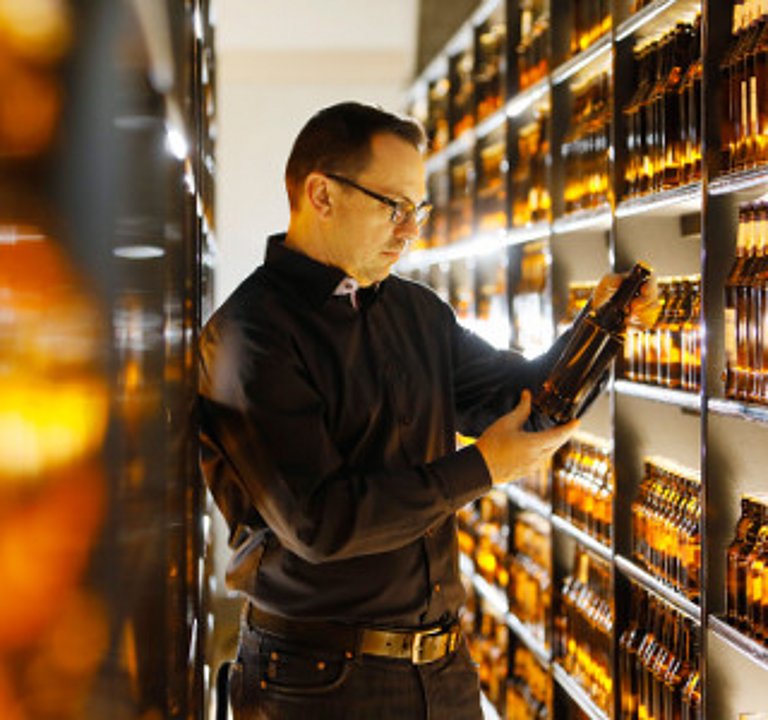 Quality
Pursuing the Highest Quality
All brands within Bitburger Brewery Group pursue the same goal: the highest quality beer. By selecting the best raw ingredients, running extensive quality checks and holding trustworthy partnerships along the entire supply chain, the group have been able to guarantee the best taste and enjoyment for customers at all times.
Hops – Nature's Treasure
Hops form the soul of every beer: the natural bittering substances and essential oils from this plant create the signature dry taste of beer. The hops used by Bitburger Brewery Group during brewing is mainly sourced from Hallertau in Bavaria – the largest hop-growing region in the world. Before accepting a batch though, quality representatives carefully assess and examine the hops on-site to ensure everything meets quality standards.
Malting the Barley
For all products produced by Bitburger Brewery Group, only the best summer barley goes to the malthouses to produce malt. During the malting process, the starch in the barley grains is converted into fermentable maltose sugar by enzymes. This sugar is essential for a later stage in the brewing process. By working with long-standing trusted partners, as well as documenting strict specifications to be followed, it's possible to ensure a consistently high quality of malt.
Brewing Water – The foundation for Great-tasting Beer
The water used for brewing has a significant influence on the taste and quality of beer. That's why all breweries in the Bitburger Brewery Group only use the best brewing water. Numerous samples are tested regularly to ensure all water destined for breweries meets the group's high quality standards.
Yeast – Essential for Fermentation
Yeast is needed for fermenting the 'wort' liquid that is extracted after mashing the malt. Signature pure-bred yeast strains give products from Bitburger Brewery Group their unmistakable and unique flavour.
* In partnership with distributors Benediktiner Weißbräu GmbH